Budgetary provisions are export oriented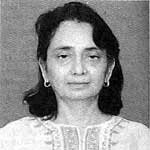 "IMPORT for export" is the call of Manmohan Singh"s newest budget. The duty on project imports in many areas, including mining, power and petroleum refining, has been cut to 25 per cent and to encourage technical upgradation of the capital goods sector, it has been lowered to 35 per cent.

But critics warn making imports more attractive in the capital goods sector could lead to a fall in domestic investment and research and cause a "deindustrialisation" of India"s core sector. Says Prabhat Patnaik, professor of economics at Jawaharlal Nehru University in Delhi, "Investors would rather put their money in areas where returns are quicker."

The budget gives incentives particularly to the electronics and software industries, which have export potential. However, the overall duty structure has not been rationalised in keeping with industry"s demands.

Manmohan Singh"s measures to boost exports also have environmental implications because import duty reductions could lead to overfishing, water pollution and adverse land use.

The finance minister allocates numerous incentives for private-sector funding of indigenous research in government institutes and universities. Says R Narasimha, director of the National Aeronautical Laboratory in Bangalore, "I welcome these measures, especially as the government"s own investment in R&D, as a percentage of the gross national product, has decreased."

But Narasimha warns, "Because private industry is operating in a protected seller"s market, there has been little incentive for it to upgrade technology. Traditionally, it has depended on obsolete foreign technology." Another factor was noted by scientist S Ramashesha, "Industry is interested in quick results and often the consultancy projects they need require low-level research."

The budget revives both tax deduction on industry donations to approved universities and institutes of technology and management and on investment in research programmes in approved national laboratories and institutions. Both these provisions were in effect until the mid-1980s when they were withdrawn by then finance minister V P Singh on the ground that "industry was cheating." Explained H R Bhojwani, a CSIR director, "It was found the provision for encouraging in-house R&D remained only on paper and it was being used as a tax avoidance gimmick."

But R V Kanoria of Kanoria Chemicals and Industries Ltd, which has an in-house research facility, points out, "Just because a few industrialists did misuse the earlier incentives, it does not follow that everybody, including those who had genuine in-house R&D programmes, should be penalised. The current incentive is a step in the right direction."

Bhojwani contends the earlier incentives ran aground because of bureaucratic delays.

Another issue that has to be resolved concerns intellectual property rights. Currently, the patent for any research conducted in Council of Scientific and Industrial Research confirms the budget will encourage import of more efficient technologies. "As energy has become a major component of production costs," he explained, "this would give an incentive to obtain such technology."


S & T ALLOCATIONS
Major outlays (in Rs crore)
Dept/ Organisation
1991-92
1992-93
1993-94
Percentage
of total
Atomic energy
1279.06
1095.2
1206.56
31
Space
457.45
510
718.05
18
Electronics
121.10
88.50
124.08
3
Non-conventional energy
128.85
128.95
204.22
5
Biotechnology
64.03
77.97
88.10
2
Science and Technology
251.34
282.46
337.35
9
Scientific and industrial research/ Council of Scientific and Industrial Research
258.08
227.60
315.15
8
Ocean development
39.83
48.17
56.41
1.5
Indian Council of Agricultural Research
328.60
372.05
426.90
11
Indian Council of Medical Research
46.97
52.74
56.30
1.5
Ministry of environment and forests (for Zoological and Botanical surveys of India)
297.21
329.37
369.81
10
Total
3272.52
3213.01
3902.93

100

Percentage difference
-1.82
+21.47
Source: Union Budget
Poverty alleviation: investment or mere sop?
After successive reductions, can increased allocations for rural development, agriculture, education and health be effective?
BUDGETARY allocations for social sectors delineate the "human face" of the new economic policy, according to finance minister Manmohan Singh. Enhanced outlays for agriculture, rural development, education and health -- after successive reductions in recent budgets -- are expected to silence critics of liberalisation who allege the burden of structural readjustment will be particularly painful for the poor.
The outlay for rural development has gone up by 62 per cent to Rs 5,010 crore, while that for Jawahar Rozgar Yojana has been raised from Rs 2,046 crore to Rs 3,306 crore, with the aim of creating 1,100 million persondays work. "This," says senior economics journalist Prem Shankar Jha, "is an effective intervention in helping the poor in the countryside, though not a complete answer to the problem."
The budget also gets his accolade for providing incentives for growth in the heavy engineering and capital goods sector, which has higher employment generation potential than the chemical industries to which a shift had taken place in the 1980s.
But, Prabhat Patnaik, who teaches economics at Jawaharlal Nehru University in Delhi, disagrees. "The duty reduction in the budget is at the cost of resource devolution to the states, which will adversely affect their agriculture and rural development programmes. Even in this so-called growth budget, the total plan outlay, which includes the Central plan and assistance to states, has gone up by only 11.6 per cent. Taking inflation into account, this is a minor increase."
Ancillary spin-offs
However, Amit Mitra, who heads a pro-liberalisation think-tank, says the questions to consider are whether the budget will stimulate both employment and a better industrial climate. His answer to both questions is affirmative and he adds, "Investment generates spin-offs in all sectors. The critics of the budget forget the ancillary growth that agricultural development led to in Punjab. We must get over this fear that growth will always be at the cost of the poor."