Changing tack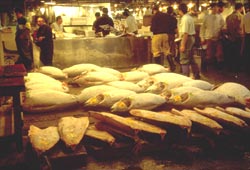 Japan has dropped its opposition to curbs on fishing subsidies in the World Trade Organization. Environmental groups say this shift marks a breakthrough in current negotiations on the issue.

Japan now acknowledges that fishing subsidies deplete global fish stocks and has set out an approach for tackling them. This is an about-turn from its previous argument that excessive fishing should be dealt with through management policies.

As per the un, 75 per cent of the world's major fisheries are either depleted or are near extinction. Globally subsidies total over us $15 billion a year.
Related Content