GM fields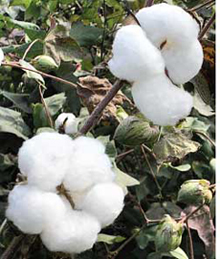 Despite a ban, Bt cotton cultivation is widespread in Orissa

the recent death of 93 goats after grazing near a cotton field in Bolangir, a tribal-dominated district in Orissa, has put the authorities on alert. The field in Kuthurla village, Khaprakhol block, was reportedly under Bt cotton cultivation. The state government discourages cultivation of Bt cotton as a matter of policy.
Following the incident, the police arrested one Shankar Deep from the village for allegedly poisoning the goats by sprinkling organophosphate pesticides, a potent neurotoxin, on the field.
While postmortem findings and lab reports of soil samples are still waited, activists say the goats died after feeding on Bt cotton leaves. Officials do not rule out the possibility.
Related Content
Order of the Supreme Court regarding illegal dumping of coal in the land belonging to Northern Coalfields (Bina project), Krishnashila railway siding, Bina, Shaktinagar, district Sonbhadra, Uttar Pradesh, 15/09/2023
Order of the National Green Tribunal regarding pollution caused by IFFCO, Phulpur, Prayagraj, Uttar Pradesh, 15/09/2023
Order of the National Green Tribunal regarding illegal mining in village Mosnota, district Mahendragarh, Haryana, 23/08/2023