World nuclear industry status report 2012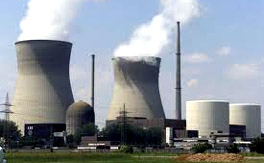 The World Nuclear Industry Status Report 2012 provides a global overview of current status of nuclear power and also compares development pattern of renewable energy with the nuclear power.
Twenty years after its first edition, World Nuclear Industry Status Report 2012 portrays an industry suffering from the cumulative impacts of the world economic crisis, the Fukushima disaster, ferocious competitors and its own planning and management difficulties. The report provides a global overview of the history, the current status and trends of nuclear power programs in the world. It looks at units in operation and under construction. It also provides detailed country-by-country information. A specific chapter assesses the situation in potential newcomer countries. For the first time, the report looks at the credit-rating performance of some of the major nuclear companies and utilities. A more detailed chapter on the development patterns of renewable energies versus nuclear power is also included.
See Also
Report: Nuclear industry status report.
Feature: Kudankulam meltdown.
Bill: The Nuclear Safety Regulatory Authority Bill, 2011.
Report: Nuclear energy one year after...
Bill: Civil Liability for Nuclear Damage...
Report: Safety of Kudankulam NPP.
Report: Nuclear power - a dangerous waste of time.
Report: IAEA action plan on nuclear...
Report: The decommissioning of nuclear reactors.
Related Content