Ethnographical account by a forest officer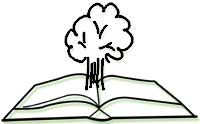 Forests officers writing about conservation issues is nothing unusual. However, rarely does a forest officer write ethnographical accounts. C K Karunakaran, former chief conservator of forests, Kerala, has done just that. Adivasikalude lokam vanavasikal seeks to correct some popular misconceptions about tribal people.

The book analyses the lifestyles of 21 tribal groups found in Kerala. A popular belief the author exposes as being factually incorrect is that all adivasi s live in forest. Only 23 per cent of the nearly 364,000 tribals in Kerala now live in forests. The author says forest cover depletion is a principal cause for tribal people leaving forests.

Related Content