Aquifer systems of India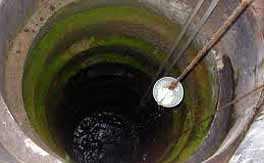 This Atlas on Aquifer Systems of India compiled by Central Ground Water Board under the Union Ministry of Water Resources consists of detailed data on 14 principal and 42 major aquifers in graphical format through tables and maps.
The atlas entitled "Aquifer Systems of India" provides a countrywide overview and summary of the most important information available for each principal and major aquifer systems. It is an outcome of the extensive hydrogeological studies carried out by CGWB including exploratory drilling, geophysical, hydro-chemical, hydrological investigations etc. since its inception. The atlas describes the location, extent, aquifer characteristics of all the important aquifers in the country, including those not studied by CGWB. The purpose of the atlas of "Aquifer Systems of India" is to summarize the ground water data in one publication through a common format illustrating the important ground-water related information that has been collected over many years by the CGWB.
See Also
Feature: An atlas of India's groundwater aquifers.
Opinion: Six sins that make drought invincible.
Report: India's groundwater crisis.
Feature: HC orders sealing of tubewells.
Report: The ground water scenario...
Report: Water quality in shallow aquifers
Report: Methodology for assessment of development potential of aquifers.
Report: Ground water management in coastal areas.
Related Content