BioInitiative 2012: a rationale for biologically-based exposure standards for low-intensity electromagnetic radiation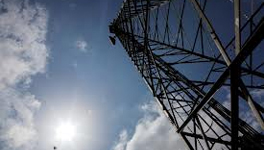 Prolonged exposure to radiation from cellphone towers, other wireless technologies can cause imbalance in immune system, metabolism, reproductive system warns this report by the BioInitiative Working Group 2012 based on 1,800 new scientific studies.
Today, the BioInitiative 2012 report updates five years of science, public health, public policy and global response to the growing health issue of chronic exposure to electromagnetic fields and radiofrequency radiation in the daily life of billions of people around the world. The purpose of this report is to assess scientific evidence on health impacts from electromagnetic radiation below current public exposure limits and evaluate what changes in these limits are warranted now to reduce possible public health risks in the future. This report has been written by 14 (fourteen) scientists, public health and public policy experts to document the scientific evidence on electromagnetic fields.
See Also
Report: BioInitiative report 2007.
Feature: The right call?
Feature: BIS failed to prescribe safety...
Feature: Mobile radiation scare in Jaipur.
In-Parliament: Adverse health affects of mobile phone tower radiation.
Report: Inter-ministerial committee on EMF radiation.
Press release: Revision of radition norms for mobile phone towers.
Guidelines: Precautionary guidelines for mobile users.