Trading charges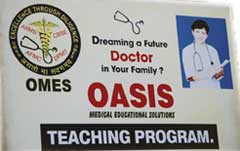 MCI is the body that is supposed to monitor and enforce standards of medical education in both the private and state sector. mci, a statutory body under the mohfw , was established under the provisions of the Indian Medical Council (imc) Act, 1933.

Under constitutional provisions, higher technical education was a state subject. In 1992, it was transferred under the control of the Centre and the imc Act was amended to give extensive powers to mci. This created many controversies. mci used its powers to issue orders directly to state governments by-passing the Centre, which argued that it was blocking public-private partnerships and private initiatives. Rules mandating new medical colleges had to have around 10 hectares of land and their own hospitals were prohibitory to growth, it was argued. In 2001, the Planning Commission issued a report of the Working Group in Development of Human Resources for Health suggesting that mci's regulations be reviewed, with regard to opening new medical colleges and courses. It wanted more encouragement for private colleges in remote areas.

In 2005, a bill to amend the imc Act was approved by a group of ministers and sent to the Union cabinet. It asked for an increased role of mohfw, with government nominees placed in mci. It was argued that such nominees would have no vested interests and be better placed in improving transparency and accountability in running health education. It was also suggested that since the people controlling mci did not have much administrative experience, the induction of the director-general health services would lend teeth to the body. This move was widely opposed by the medical fraternity, with its representative organisation, the Indian Medical Association (ima), saying this would lead to arbitrary government action. It cited the instance of the National Democratic Alliance government (1999-2004) approving admissions in medical colleges despite mci 's objections. The Supreme Court reprimanded the government, saying mci's permission was necessary.

But the controversy over jurisdiction continues. mci is supposed to carry out physical verification of medical colleges and not quality assessments. It is also supposed to regulate and update the curriculum. As of now, though equal weight is given to all subjects on paper, lesser time is given to preventive and social medicine. The council recommended medical education units in all medical colleges in 1981 and 1992. A parliamentary committee on subordinate legislation also strongly recommended that mci should make it compulsory for all medical colleges to prescribe a minimum number of lectures to be imparted using audio-visual techniques. Kusum Verma, former head, department of pathology, aiims, adds that under mci regulation, it is mandatory for colleges to have an education unit, which should carry out faculty development exercises. In aiims, she says , they have made a difference.

C Sathyamala, a community health expert, also points out that the curriculum set out by mci does not allow for contact between medical students and patients in the early years and desensitises prospective doctors from the needs of patients.

mci also has the responsibility of ensuring that medical colleges meet minimum standards. But some private colleges complain that mci's inspections are arbitrary in most cases. A doctor who shifted from a public college to a private one says mci never bothers to carry out the inspections in public colleges but insisted in testing each and every instrument in a private college. The government, on the other hand, accuses mci of corruption and inefficiency. Before it drafted the 2005 amendment Bill, it constituted a task force to look into the mci's workings. The task force claimed it had found gross irregularities in its functioning and recommended that the government takes control. There are numerous instances of mci failing in its regulatory functions. In Andhra Pradesh, it was alleged that in 1998-1999 the state government covered up a staff shortage in some of its medical colleges with the help from the Andhra Pradesh Government Doctors' Association to get permission from mci for more mbbs and postgraduate seats. The association's office-bearers inadvertently revealed that it was "cooperating' with the government.

Similar situations have been encountered in other parts of the country. In December 2003, journalists found that Bharati Vidyapeeth Deemed University's medical college in Pune had hired doctors to play faculty during an mci inspection. mci did not find anything wrong with the institute but a high-level probe into the working of private medical colleges in Maharashtra, ordered by state governor Mohammed Fazal, found serious lapses. The probe had been conducted to identify problems in fee structures and inadequacy of facilities. The probe, conducted by the Medical Education and Drugs Department, found that of the 17 private mbbs colleges inspected, only one met mci norms. Three colleges had a 50 per cent shortage in the professor cadre, while four colleges had a shortage of more than a 50 per cent deficit in the professor cadre. Four colleges had a shortage of more than 50 per cent in the associate professor cadre. Bharati Vidyapeeth was also listed for insufficient teaching and non-teaching staff, inadequate infrastructure in some departments, and fewer patients than mandated in the hospital.

An inspection carried out in 2004 by the Maharashtra state government's medical education and drugs department showed that private colleges in the state did not meet the criteria set down by mci. Its report showed that of the 17 medical colleges in the state, nine were short-staffed by between 50 per cent and 63 per cent. "Most of the faculties shown by the colleges are working on a part-time basis on monthly salaries as low as Rs 2,000,' says the report. It also points out that it is surprising that in spite of such clear shortages, mci has recognised the colleges. However, Davinder Kumar, deputy secretary, mci, says it gets 30-35 applications for new colleges a year, but approves a fraction.

Behind the tussle lie conflicting visions. Saurabh Goyal, a graduate from the privately-run M S Ramaiah College, Bangalore, says private college are better because their courses are well-planned and the faculty pays more attention to students. Private institutes, he says, upgrade systems, which, government colleges don't.

Proponents of public colleges say infrastructure in private colleges is useless as there are very few patients to observe there. This is true, observers say, because most students from private colleges gain experience by taking residencies in public hospitals. Doctors teaching in public colleges are not allowed to practise unlike their counterparts in private colleges. This, they say, makes for teaching of better quality.

Verma says it is not right to generalise about the respective merits of private and state medical education, though she admits that students in public colleges have the opportunity to pick up more practical skills, which is essential.
Related Content