Evaluating the performance of National Rural Employment Gaurantee Act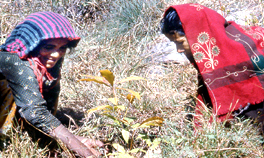 This study by PIF and NCAER puts together evidences on implementation of NREGA and its achievements so far. Says that the scheme has worked well but the level of satisfaction has been only 50 percent and suggests that it should be implemented as a state scheme mandated under a Central Act.
The study has put together evidence on implementation of the NREGA and achievements from both official and non-official sources. It provides a detailed analysis of the official view on implementation and discusses the implementation experience as gleaned from field reports as well as the analyses of institutions, NGOs, social audit teams and independent researchers. The framework of analysis used in the study is: to assess progress over time, discern a few early outcomes, critically cross-check and validate these outcomes by contrasting official data and field level data both macro as well as micro, and suggest a way forward.