World economic and social survey 2013: sustainable development challenges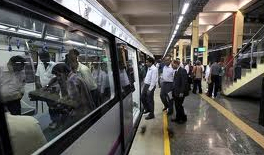 According to this new UN report over 80% of the urban population added in the next 15 years will be found in China, India, South Africa,Nigeria, Indonesia and Pakistan & new strategies are needed to address impacts of the rapid urbanization.
New strategies are needed to address the impacts of rapid urbanization around the world, including increasing demands for energy, water, sanitation, public services, education and health, according to the World Economic and Social Survey 2013. The 2013 Survey examines the many challenges that must be addressed to achieve sustainable development. The United Nations Conference on Sustainable Development—Rio+20–set out a framework for action and follow-up across a wide range of issues and the Survey zooms in on three critical challenges – food security, energy transformation and sustainable cities. According to the Survey produced by the UN Department for Economic and Social Affairs, more than 6.25 billion people will be living in cities by 2050. During the period from 2000-2050, developing regions could add 3.2 billion new urban residents, a figure larger than the entire world's population in 1950.
See Also
Report: The green investment report.
Report: Inclusive green growth.
Report: The state of food & agriculture.
Report: The state of food insecurity.
Report: World energy outlook 2012.
Report: Living planet report 2012.
Report: Global energy assessment.
Report: Climate change, disaster risk, and the urban poor.
Report: Urban world - Mapping the economic power of cities.
Related Content